About

ABOUT RON KENOLY
Ron Kenoly is an international Worship Leader, Singer, Songwriter and Teacher. Born in Coffeyville, Kansas, Ron Kenoly has diligently used his gifts from our Heavenly Father to impact the kingdom of Heaven. To-date, his express mission remains steadfast "to create an environment for the manifest presence of our Heavenly Father."
In 1985, he was hired as the Music Pastor at Jubilee Christian Center in San Jose, CA. In 1989, Michael Coleman and Don Moen recruited him to be Worship Leader on the Hosanna Integrity Worship projects at Integrity Music. His first album released under the Integrity Label, "Jesus Is Alive" and "Lift Him Up", received National and International acclaim.
In the mid 90s, he began his own ministry with a focus on developing praise and worship leaders through teaching and mentoring. He has helped inspire and launch the careers of many Worship Leaders both Nationally and Internationally including his 2 youngest sons Ron Kenoly Jr. and Samuel Kenoly, better known as the Kenoly Brothers.
Blessed by the favor and the open doors from our Heavenly Father, Ron Kenoly Ministries has been able to minister in over 100 nations. Ron Kenoly continues to receive international invitations from churches to help them develop their worship leaders, worship teams, bands and music departments. Ron Kenoly Ministries' headquarters is based in Orlando, Florida.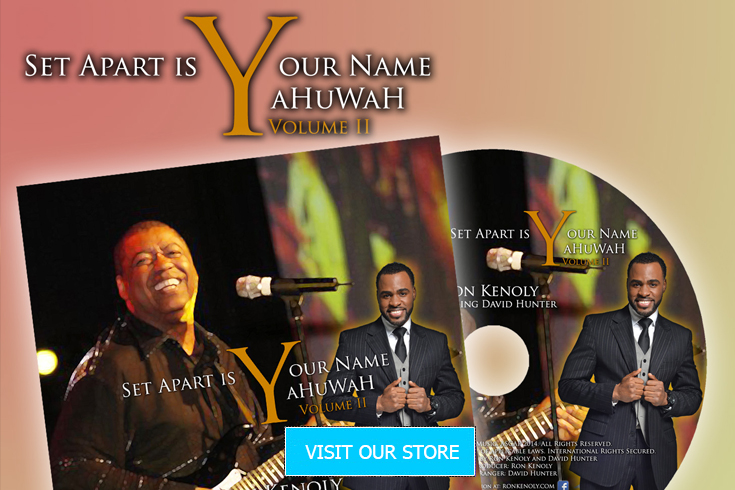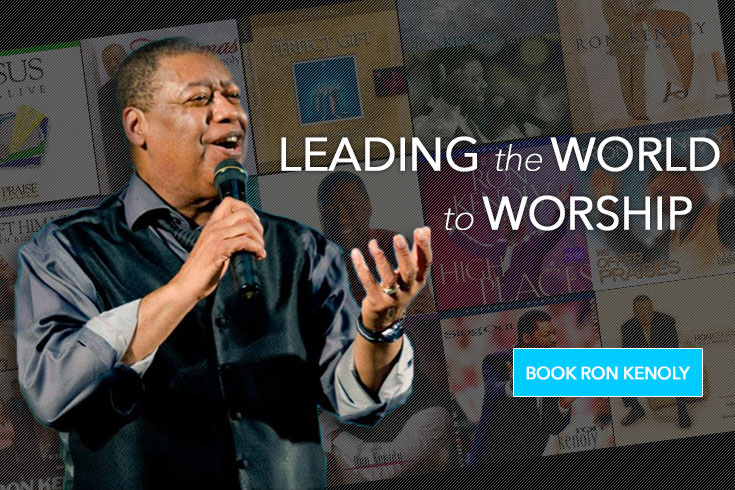 DISCOGRAPHY
A comprehensive descriptive is available upon request. Click here to Contact
Awards
2013         New Breed Legacy Award
2010         Lifetime Achievement Award, Gospel Music Awards (GMAs) UK
2000        Psalmist of the Century, President of The Missionary Charismatic International Church,  Bogota, Colombia
1997        Praise and Worship Album of the Year "Welcome Home", Dove Award, Gospel Music Association
1993        Angel Award for "Lift Him Up" Album
Dove Award Nominated: 2000, 1996, 1995, 1994, 1993